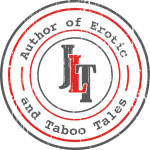 Hiya!
Welcome to my twisted little corner of the interwebs. Fair warning, be careful – there are some seriously NSFW links just waiting to be clicked on. *naughty grins*
My latest release, Omega Born, can be found under the 'Books' tab above.
The 'Blog' tab contains information and posts relating to writing and books. I'd consider it PG13. *winks*
Under the 'Connect' tab you'll find links to Facebook, Goodreads, Twitter, Tumblr, etc. Hit me up, I'd love to hear from you! Twitter and Tumblr contain VERY adult-oriented, NSFW material.
As a note, I tend to take frequent and lengthy hiatuses from social media. Doing so allows me to focus on community volunteer projects near and dear to my heart. However, I'm always around; just click the email link under that same 'Connect' tab above…and shoot me a quickie. *winks*
If you'd like to know more about the organizations I currently support, please see Volunteering under the 'Fun Stuff' tab above (or click here).
Thanks so much for dropping by!
Peace,
JLT =)
#pleasurethroughdenial