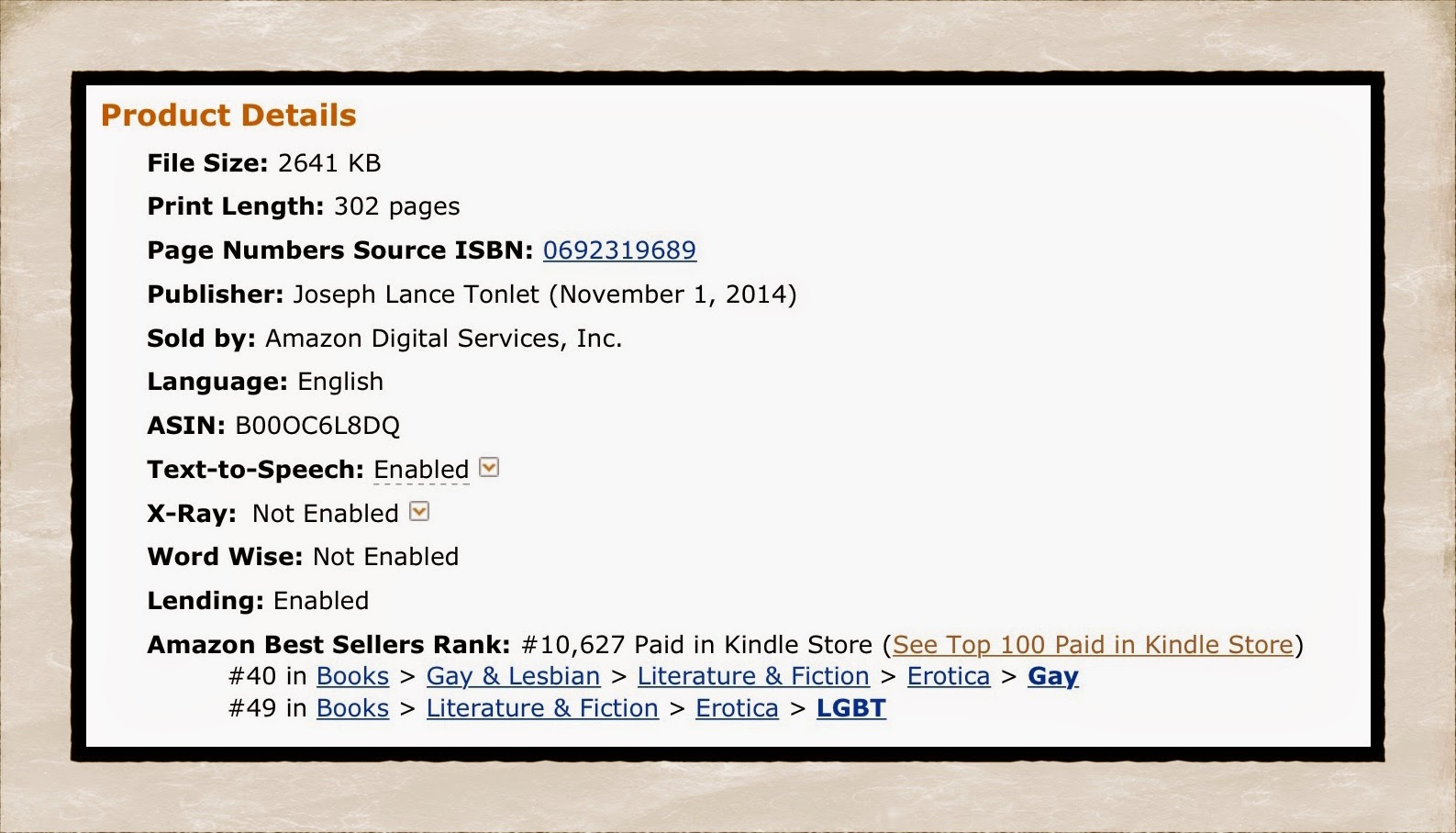 So this completely unexpected and totally cool thing happened today: Grif's Toy broke into Amazon's Top 50 in two categories.

The reception the book has received has been nothing short of astonishing, and I wanted to take a moment to express my heartfelt gratitude. Sincere thank you's and my deep appreciation go out to each and every one of you who've supported, purchased, reviewed, commented, told your friends, posted it on your wall, shared in groups……aaaand now I'm babbling *goofy grin*……so let me just say once again, THANK YOU very much!

Here's wishing you and yours the happiest of holidays!

Peace,
JLT =)

#PleasureThroughDenial

Pick up your copy here.