The email was quick and to the point:
During our review process, we found that this content is in violation of our content guidelines. As a result, we cannot offer this book for sale…

Best regards,
Kindle Direct Publishing
I won't entertain the entire censorship debate. After all, there's really no point…folks on both sides have strong feelings, and there's really no appealing Amazon's decision. I wrote a book (the book burning within me to be written) that I knew likely violated The Zon's Terms Of Service and published it with them (see edit below). To be honest, it sold (and remained purchase-able) far better, and for longer, than I ever could have expected. That, more than anything, is what this post is about.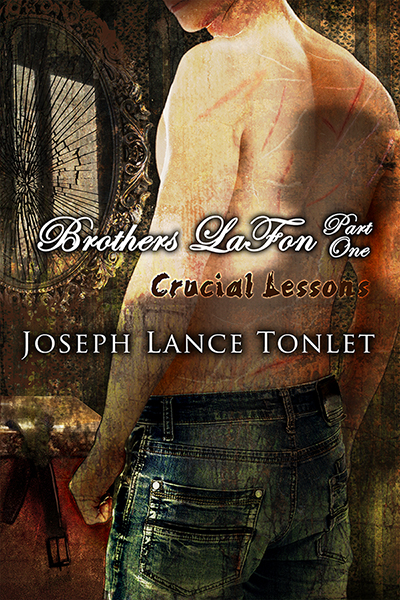 To you, the readers and reviewers who supported and bought Brothers LaFon, you have my most sincere and heartfelt thanks. Again, the sales and reviews far, FAR surpassed my wildest imagination.
Brothers LaFon was conceived and written as a serial. For those of you who've read Part One, never fear, the remaining parts will be published – just not on Amazon. *wink*
Brothers LaFon, Part One continues to be available via several marketplaces. For a complete list, please visit my website at http://www.josephlancetonlet.com/Brothers_LaFon.php
Again, my deepest thanks for the support you've shown both me, and this naughty novelette! Words cannot express my gratitude.
Peace,
JLT
#pleasurethroughdenial
PS Look for new 'banned cover art' soon! *grins*
Edit: 07/06/15
I've had a few people ask what Amazon's Content Guidelines are. This is a direct quote and the total sum of what they offer authors:
Offensive Content
What we deem offensive is probably about what you would expect.