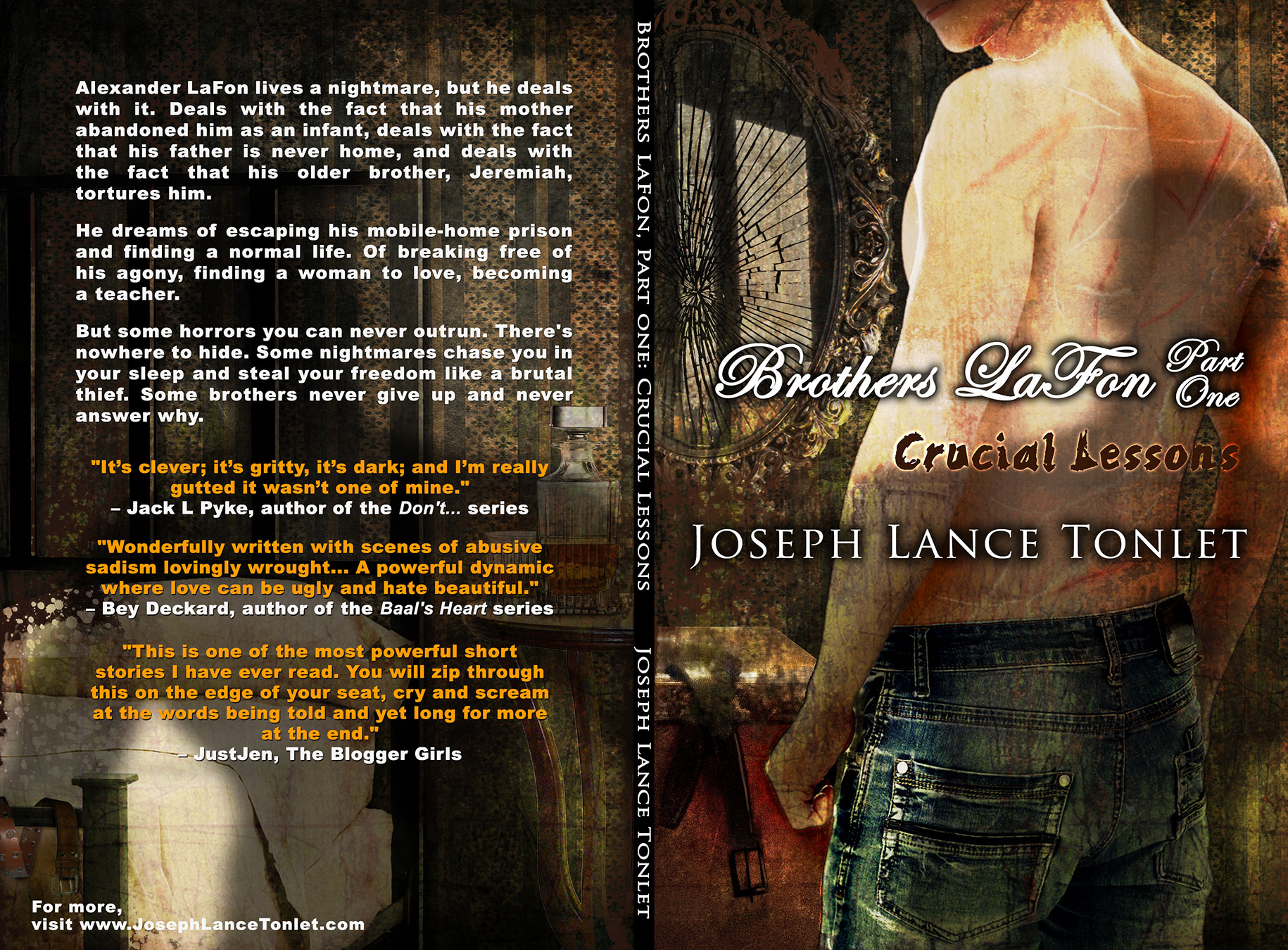 This morning the new back cover for Brothers LaFon arrived in my inbox and I'm nothing short of blown away! Preston, one of my best friends and graphic designer extraordinaire, has, as always, outdone himself. The redesigned cover now contains Goodreads review quotes left for Brothers by two of my favorite authors; Jack L. Pyke and Bey Deckard.
As I sit and stare at it, I'm slightly overwhelmed. Overwhelmed not just by the beauty of the cover, but also by this entire journey of becoming an author. The second year anniversary of me putting pen to paper and beginning Grif's Toy has just passed, and it's accompanied by a tremendous sense of gratitude. I mean, holy fuck, I not only fulfilled a dream of writing a book, but folks actually read and enjoyed it. *shakes head*
If that weren't crazy enough, my second book, Brothers LaFon, was embraced in a way I could never have imagined. Even when the dark content saw it banned from Amazon Kindle, it didn't stop readers from hunting it down on the net and fully supporting it.
Add to that the lifelong friends I've met along the way; Bey, Jen, Beth, Louis…I'm truly blessed to have gotten to know each of you and now have the supreme honor of calling you friends.
And then there's you, the readers. You've generously shelled out your hard-earned cash to purchase my work. From the bottom of my heart, I thank you. I thank you for the support, for the love, and for the tremendous encouragement you've shown me. Words cannot express how much its all meant to me.
Lastly, the praise of authors who I hold in such high esteem…I just. I feel like a student whose favorite teacher has just bestowed him with accolades…it feels totally otherworldly. Having the unimaginable pleasure of your words gracing the cover of my work…it's completely fucking mind-boggling.
If I never write another book (and there are times when Wes' Denial seems like it'll never be finished *chuckles*) the ride you all have graciously given me has been nothing short of life-changing. You have my most sincere thanks!
And now, even though it's only 10:15 am, I'm gonna pour myself a scotch on the rocks, grab a smoke, and bask in my own immense gratitude!
Peace,
JLT
#pleasurethroughdenial
JosephLanceTonlet.com