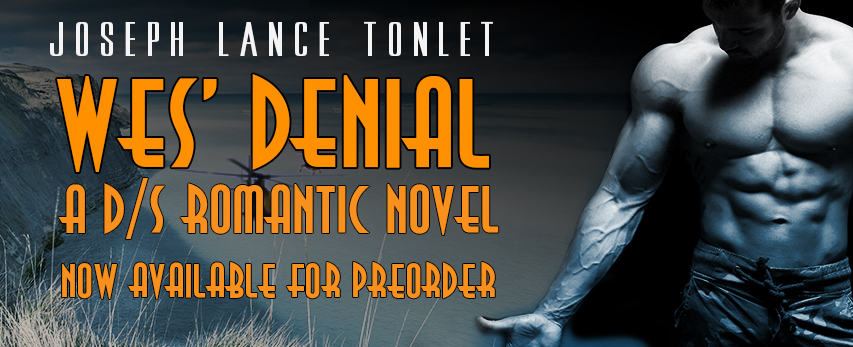 Hey Everyone!
I've finally set a publication date for Wes' Denial of September 1st. Whoohoo! I've also put it up for preorder at the links below (with more coming – Kobo, iBooks, etc – soon).
Over the next few days I'll be posting additional deets about Blog Tours, Giveaways, Reviews, etc. #soexcited
Short Blurb –
Wes has spent his life looking for that one special guy who will understand and love him—all of him. From his tender vanilla side, to his darker debauched side.

Throughout high school, his successful career in the Marines, and as a BDSM Dom, he's remained confident his partner is out there waiting to be found.

However, several events shake his normally unflappable self–assurance.

And, even after he finds Grif, will his past catch up with him and possibly drive his soul mate away?
Preorder Links –
Lastly, the first two chapters are now on my website –
Hope everyone is having a fantastic weekend!
Peace,
JLT =)
JosephLanceTonlet.com
#pleasurethroughdenial