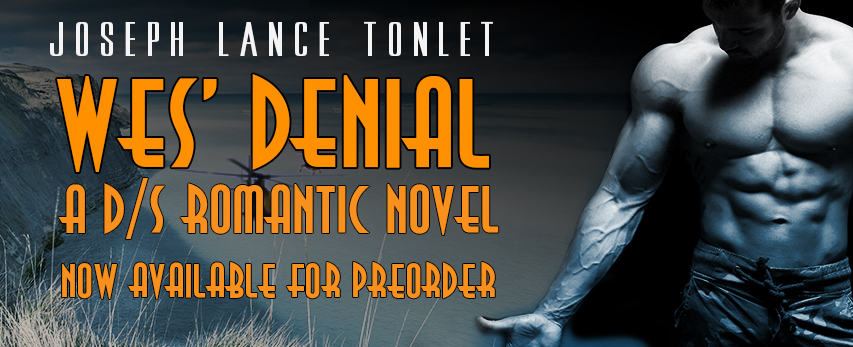 ---
Hi Everyone!
Tracy over at Broken Chicks Escaping Reality posted a great pre-release review of Wes' Denial today.
She said:
"If you have ever read a Joseph Lance Tonlet book you know he's a brilliant writer who writes outside the box.  I've yet to read anything he's written that I haven't loved and Wes' Denial is no exception."
Check out the full review HERE!
Oh, and don't forget to enter the giveaway while you're there.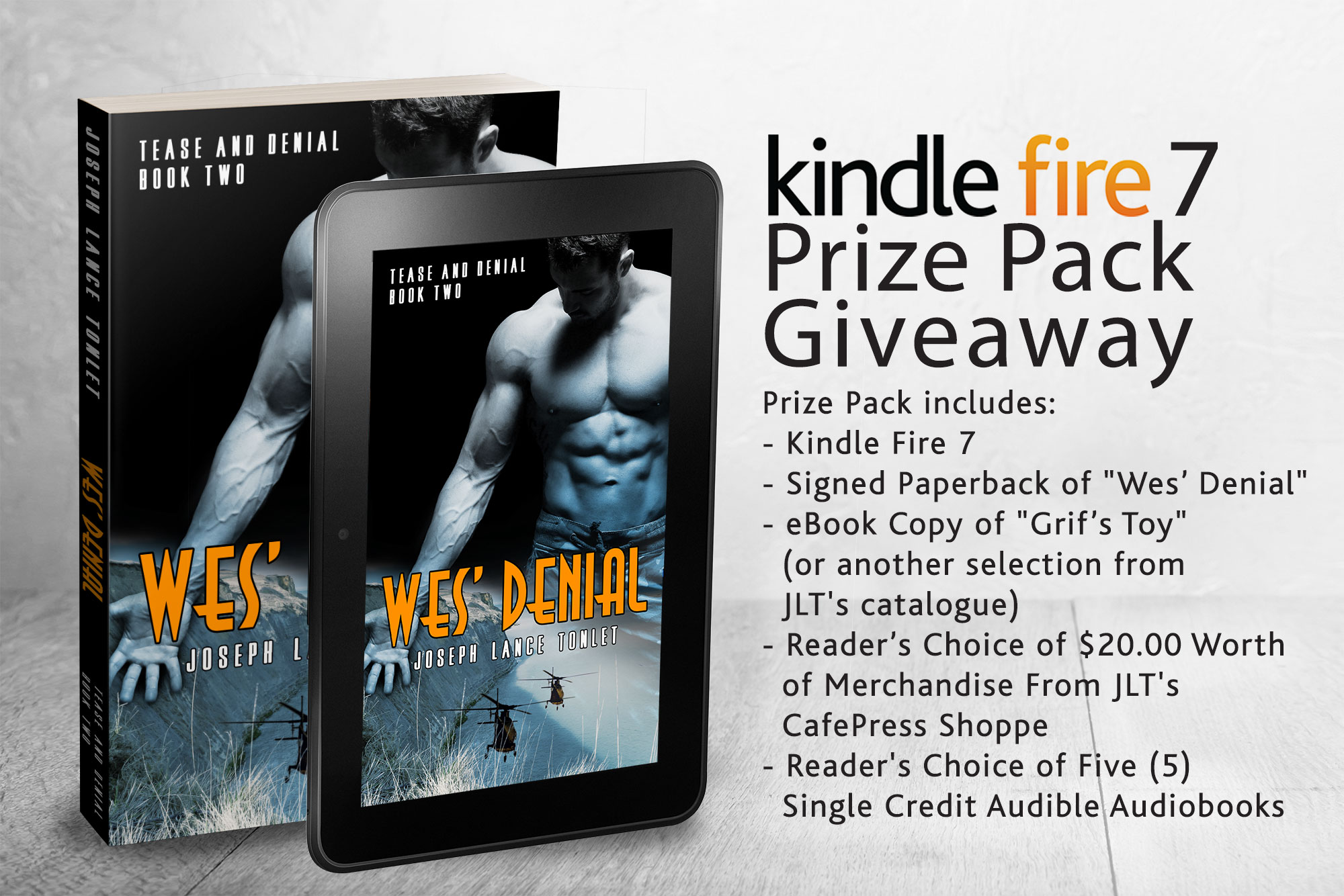 Pre-order links:
Smashwords – http://bit.ly/2aHm0cK
ARe – http://bit.ly/2aMu9lK
Amazon – http://amzn.to/2aQgaZZ
Peace,
JLT
JosephLanceTonlet.com
#pleasurethroughdenial