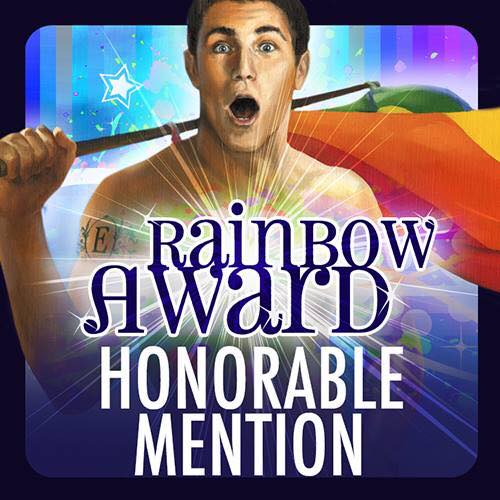 ---
Hey Everyone!
So this really, REALLY cool thing happened: Quillon's Covert received an Honorable Mention in the 2016 Rainbow Awards! And, to be completely honest, it blew me away — for several different reasons.
I'd like thank everyone who encouraged Louis Stevens (my coauthor) and me to submit the book for consideration, including our brilliant editor, Jack L Pyke, of Men In Ink. To say that I was hesitant is putting it mildly. Had it not been for y'all, we probably wouldn't have even contemplated a submission. So, again, my sincere thanks!
Why was I hesitant? Well, there's no beating around the bush here, it's an incest book, right? Hence, there were all sorts of questions running about my head: Would there even be a category it'd fit in? Would the esteemed panel of reviewers even select it once it was submitted? If it did happen to be chosen for review, would the reader enjoy it? And these are just a few of the many thoughts telling me it'd be better all around to forgo the notion.
Sure, I suppose considering the book's history, I probably should have had more faith in its chances. Indeed, Quillon's Covert has surprised us at every step along the way. It's been embraced in a way neither Louis nor myself could've possibly imagined; it's received amazing reviews, made best seller lists, and generated some of the most beautiful reader correspondence I've ever had the pleasure of receiving.
So, again, please let me offer my most sincere and heartfelt thanks to each of you who've found something special in our way-outside-of-the-box love story. I can't begin to put into words our humble gratitude!
Peace,
JLT
www.josephlancetonlet.com
#pleasurethroughdenial