Reblog from Kimmer's Erotic Book Banter
---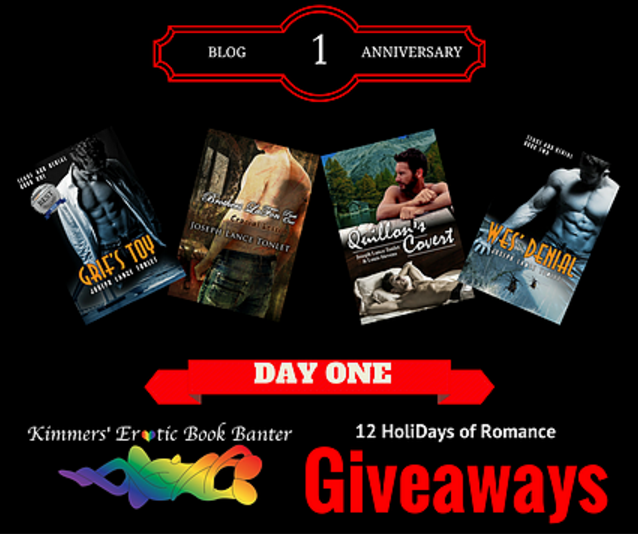 Today marks the start of our 12 HoliDays of Romance Giveaways
in celebration of Kimmers' Erotic Book Banters 1 year anniversary!

We are delighted to have so many wonderful authors joining us for this momentous occasion and we thank them for their unwavering support over the past year.

We here at the Banter realize that we would not be marking this milestone if it were not for the hard work of all the wonderful writers we have had the pleasure to work with or the valued readership from our clientele.

So, with that in mind we have partnered with several scribers whose books we have been honored to read over the last 365 days to offer our followers some "swag".
---
Click HERE for the full post and to enter the giveaway!
Peace,
JLT
JosephLanceTonlet.com
#pleasurethroughdenial