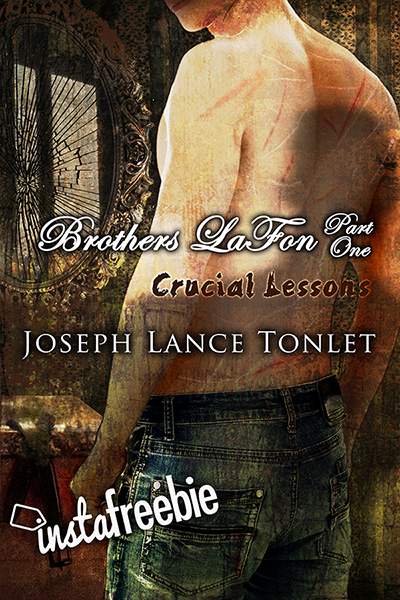 Hi Everyone!
I want to send my sincere gratitude to each of you for the overwhelming support you've shown me as I've ventured down this path of authorhood. I honestly can't tell you what it's meant to me! **massive hugs**
In an attempt to convey my most humble appreciation–beyond mere words–I've setup a Instafreebie for Brothers LaFon. It begins today and will run through June 14, 2017.
So, for those of you who haven't yet had the opportunity to check this very naughty piece of DARKness, you can grab a free copy here: Instafreebie .
Also, since this story is NOT for the faint of heart, here are a few of the applicable tags:
incest

graphic violence

non-consensual sex

child abuse

animal cruelty.
Lastly, please know that sharing this link with like minded readers would be most appreciated.
Peace,
JLT
JosephLanceTonlet.com
#pleasurethroughdenial